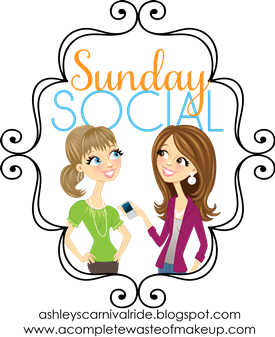 Today we Renee' and I (Kim) are participating in Social Sunday.
1 Year ago I was doing...
Kim: living with my mom and my boys finishing up school before we moved to Texas.
Renee: about the same thing as this year. Swim team, running, boy scouts....
5 years ago I was doing...
Kim: planning a Mediterranean cruise with my mom and watching my boys grow.
Renee: I was pregnant with my third child. That was a fun summer:)
10 years ago I was doing...
Kim: working at Pampered Chef taking care of my 1 1/2 year old boy enjoying our new little family. Me and Renee were just beginning our relationship. Little did she know we would be besties for ever.
Renee: I had only 1 child and I was still working in the same position I am now. I had also just moved out to the area where Kim lived.
1 year from now I'll be doing...
Kim:Keeping my family sane, stressing because I will have a son in junior high, still participating in bootcamp, eating vegetarian/vegan, hopefully my Origami Owl business will be going strong, our blog will be generating more than 50-80 views a day, and my Crafty Cups is continuing strong.
Renee: more running without injury, scrapbooking more, hanging out with kids and friends more
5 years from now I will be doing...
Kim: stressing even more because I will have one driving. Taking vacations with Renee. Excited because dear h and I will be married for 19 years.
Renee: I will still be teaching....probably forever:), still scrapbooking, enjoying my older children, and apparently taking vacations with my bestie:)
10 years from now I will be doing...
Kim: visiting my boys (hopefully) in college and enjoying life. And traveling with Renee.
Renee: Visiting two children in college and getting my third through high school. Traveling, still teaching, still scrapbooking, still healthy, everyone that is!!